Our team has been carefully crafted over the past 27 years and comprises many long-standing team members. In fact, many have been here since MCB's youthful years in the 1990s. They've come from a variety of backgrounds, working within primary, secondary and tertiary care sectors, and have experience across a range of disciplines and in specialist environments, including public health and the Ministry of Defence. Our Midwives have delivered approximately 1,950 babies and have 173 years of combined experience, giving them the specialist knowledge required for the over 3,000 birth injury bundles that they have prepared at MCB.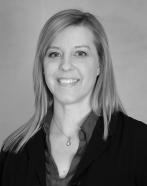 MCB is guided by Managing Director, Cheryl Luscombe who joined MCB as Manager and Director in 2011 following a lengthy career in business and legal services.
MCB is always on the lookout for talented individuals. If you are a nurse, midwife or doctor looking for a new challenge, contact MCB to discuss our current opportunities.
Contact our team to find out more about our services or to discuss your specific requirements